Produces Music for Film and Video
Quotes from clients …
"To find a music producer who has both artistic, creative talent and is totally dependable and responsible and fully equipped with everything needed to do a broadcast-quality job, is a rare find. I've worked with Peter now on nearly a dozen productions, and he is a gem."
– Tom Colello, producer, TOM COLELLO PRODUCTIONS
"Peter Einhorn of Unicorn Music Productions is a lifesaver. I called him one week before my production was due, and he came through with great theme music and stings. My client was extremely pleased with the end result. Peter is reliable, creative, professional–and a pleasure to work with."
– Donna Boundy, producer, MAVERICK MEDIA
"I had my doubts about bringing in a composer. What if I didn't like what he did? What if it led to hard feelings? But Peter quickly dispelled those fears. He sought my input at every turn, and made adjustments as requested, all with a great, easy-going attitude. He's definitely in on the next production."
– Bart Friedman, producer, REELIZATIONS
Why Original Music will work better with Your Film or Video than production libraries
Cohesiveness


In collaboration with you, I can develop an overall musical "theme" for your program from which all the stings and transitions can be derived – giving the production an overall cohesiveness. And unlike production libraries, I can make as many variations on a theme as you need.

Precisely Synchronized


Using the latest digital recording equipment, I can regulate the tempo of any piece to sync with your video edits – enhancing openings and montages.

Content Emphasis


Music can be designed to augment and compliment your program's content. For instance, a musical crescendo (or other "punctuation") can be timed to occur at the moment a central image appears on screen – giving that image emphasis. Of course, emotional content can be suggested or augmented with music as well.

No Acquiring of Rights Necessary


Theme music can be composed to sound like the commercial tune you had in mind–without actually being that theme. So you can have the music you want while avoiding the time-consuming and expensive process of acquiring rights.

Each Sting or Transition Designed to Spec


Stings for transitions can be precisely timed and designed to segue into the next topic – just the way you want.
Our Work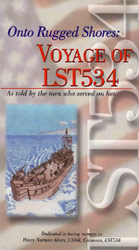 Unicorn composed the original symphonic score for this PBS show.
Scores
Partial List of scores written and produced at Unicorn Studio:
"Onto Rugged Shores: Voyage of LST 534". History channel, PBS. Original symphonic score.
"Tap". Royal Carribean Lines. Multi-media score for laser light & glass sculpture. Currently on display in Helsinki, Finland.
Numerous Edu-documentaries for Reelizations and Maverick Media. 1995-present. Produced 15 Original Scores.
"Reef Beyond Belief". Produced Original Orchestral Score. Royal Carribean Lines.
"Laser Lights in Las Vegas". Produced Original Orchestral Score. Royal Carribean Lines.
"Another World". NBC. Various episodes.
"As The World Turns". CBS. Various episodes.
"Getaway". ABC and Manhattan Cable. Theme music.
'Tough Roads". Dramatic, educational documentary.
Royal Carribean Lines. Multi-media music for displays in their latest cruise ships.
"Beat the Street". Composed the score for this extensive five part, federally funded, dramatic documentary. Won award for "Best Documentary"
National convention. Theme music for the American Nurses Association (A.N.A.). Wrote, and recorded the theme ("Life Is In Our Hands"), as well as (3) movements of orchestral variations for their convention. Big band arrangements. I have written charts for several New York City based Big Bands.
"The Best In You." Jingle for Big Brother and Big Sister International. Funded by Burger King.
Other Projects
"Jammin' the Blues". Video teaching method devleoped on the Macintosh. Makes extensive use of scolling screen shots that sync the visual notaion with pre-recorded audio. Distributed by Homespun Records and Tapes.
"Mark of the Unicorn". Co-developer of Unisyn Profile for the Axon (midi guitar).
Chick Corea on ESP label. Mastered at Unicorn Studios. I also have numerous lesser known mastering credits.